Upcoming Events at the Riverbank
For up-to-date information regarding events at the Riverbank, make sure to follow our social media channels in lead up to each event or contact Rochelle at 204-717-8802 or programs@riverbank.mb.ca.
Riverbank Seniors Summer Fit Camp 
 Our Seniors' Summer Fit Camp is returning! Beginning June 6th, 2023, we will provide a variety of exercises from 10 am-11 am on Tuesdays, Wednesdays, and Thursdays, throughout the months of June, July and August.
Our sessions are FREE for our seniors!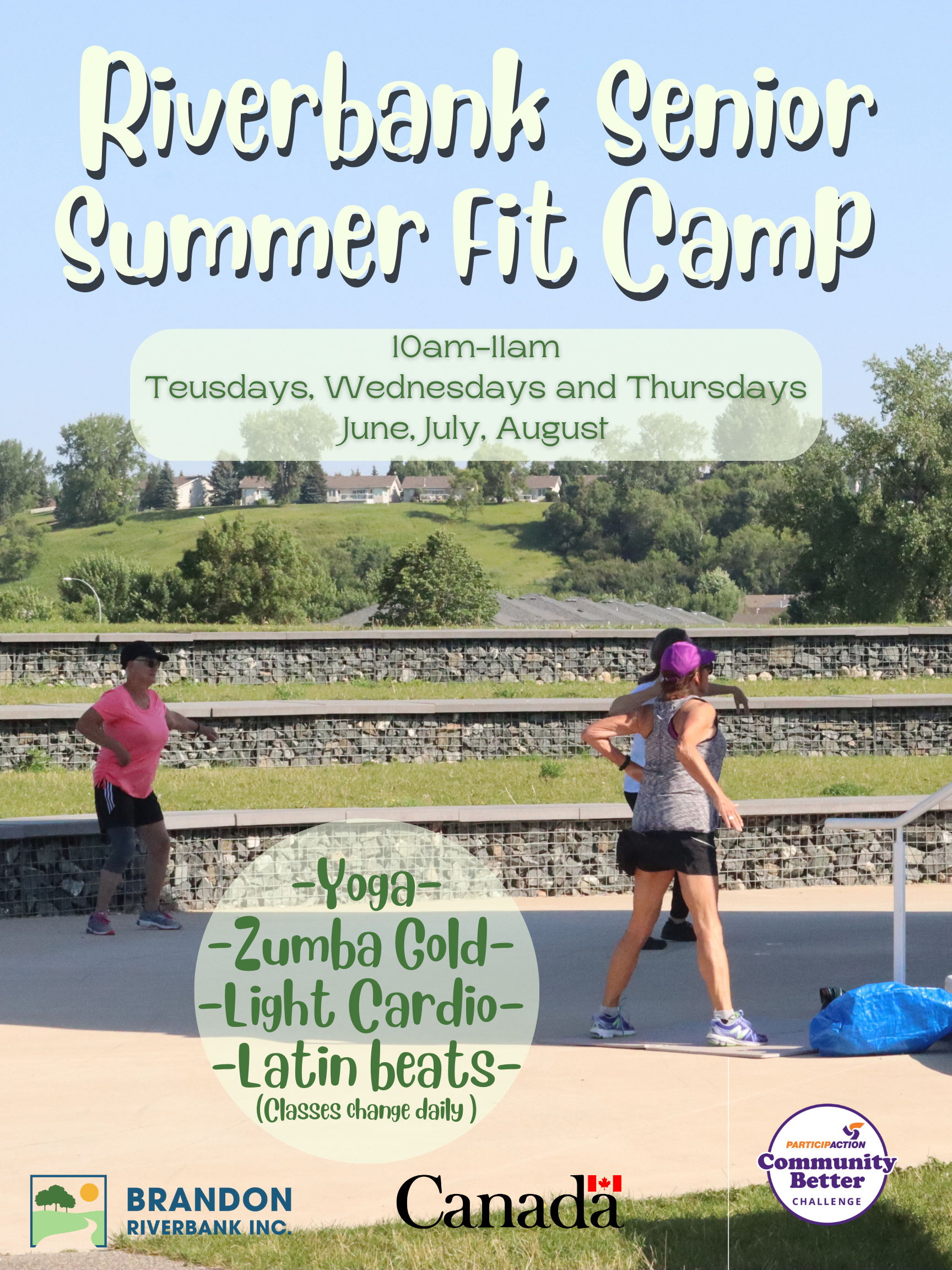 Riverbank Make and Take  
Wine & Cheese Resin Charcuterie Board
It's the perfect time for another great make-and-take at the Brandon Discovery Centre. Join us for our Wine and Cheese Resin Charcuterie Board led by Amanda. Amanda Dupuis is a local artist from Brandon, Manitoba, who operates her art studio: Arts By Amanda.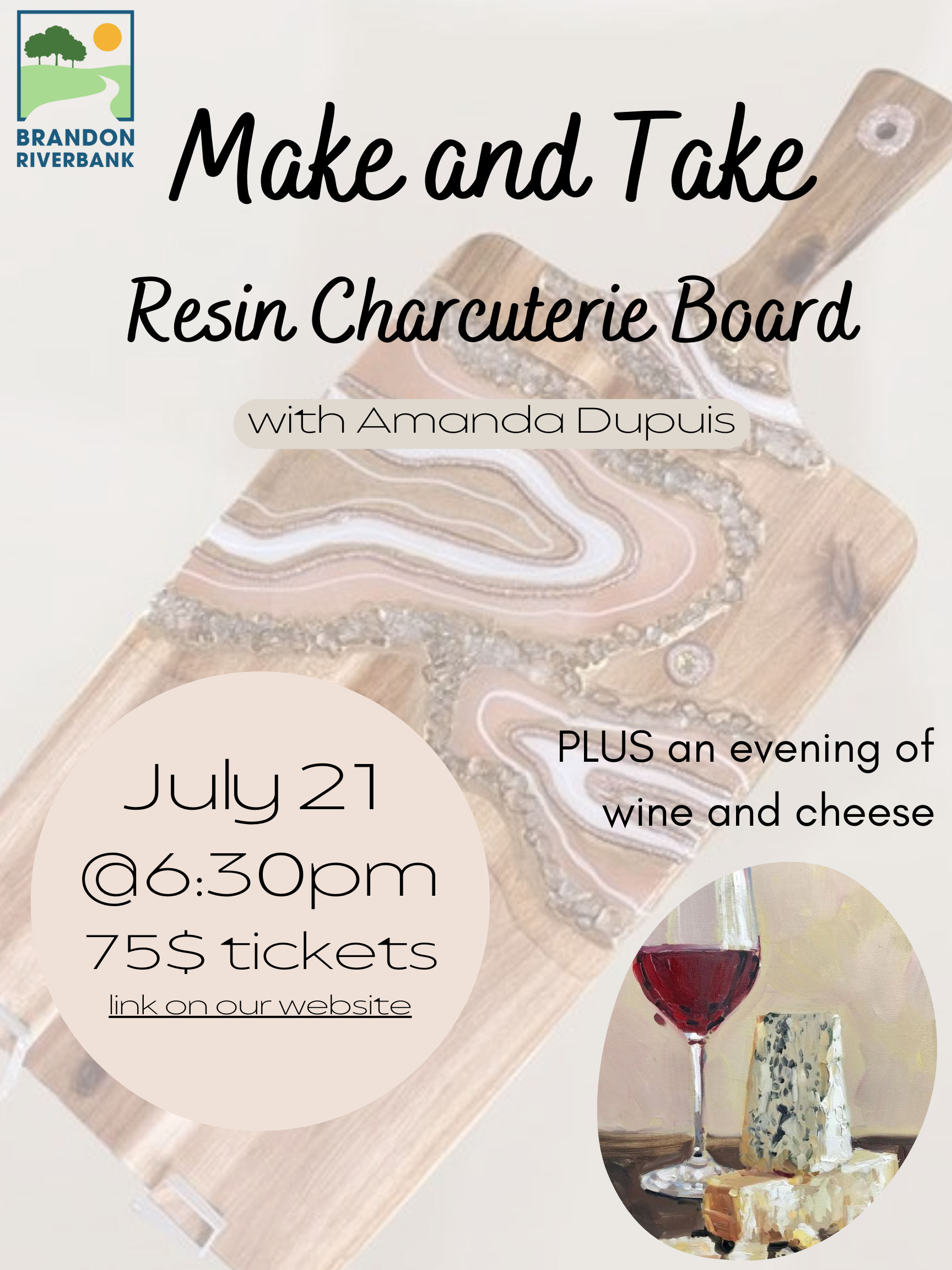 Brandon Riverbank Inc.
#1 – 545 Conservation Drive
Brandon, MB R7A 7L8
Canada
Phone: 204-729-2141
Toll Free: 1-888-799-1111
info@riverbank.mb.ca
About Us
Brandon Riverbank Inc. is a non-profit, charitable organization established in 1995. Brandon Riverbank Inc. embarked on the long-term process of developing the Assiniboine River Corridor to be a gathering place connecting people with nature.
The Riverbank has become Brandon's "central park", providing a serene and beautiful place for families to play and pursue a healthy lifestyle.  The area has become the home to many events that contribute to an active and prosperous community including a multitude of charity walks and runs, the City of Brandon's Canada Day Celebrations, meetings, family gatherings and much more.
©2022 Brandon Riverbank Inc. All rights reserved.