Upcoming Events at the Riverbank
For up-to-date information regarding events at the Riverbank, make sure to follow our social media channels in lead up to each event or contact Rochelle at 204-717-8802 or programs@riverbank.mb.ca.
Make and Take
Join us at the Brandon Riverbank on May 27, 2022 at 6:00 p.m. for our next Make and Take – Building a Birdhouse with AFFI. Dave Barnes from the Assiniboine Food Forest Inc. will bring his knowledge and expertise to share with you as we prepare to welcome back our birds this spring. All supplies and instructions will be provided. Tickets are $45 + taxes and can be purchased online at eventbrite.ca or in-person at the Riverbank Discovery Centre.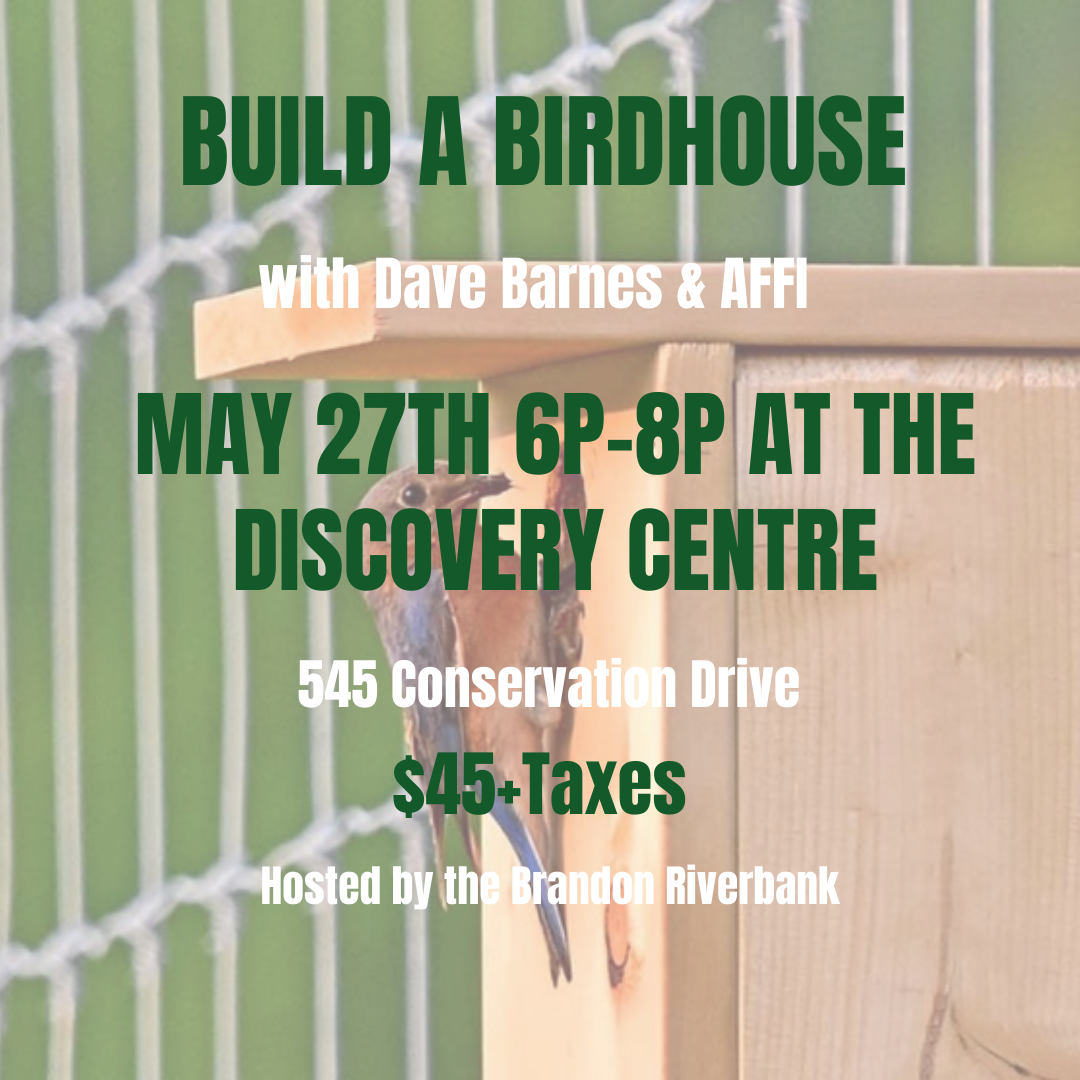 Swamp Camp Registration
Are you ready for a fun and exciting summer? Do you know a child in need of a fun filled week of outdoor activities, games, crafts, experiments, and more? Registration for our Swamp Camp program will officially begin on May 9th at noon. Please submit all completed registration forms to admin@riverbank.mb.ca or programs@riverbank.mb.ca.
For more information, please contact our Programs Coordinator at programs@riverbank.mb.ca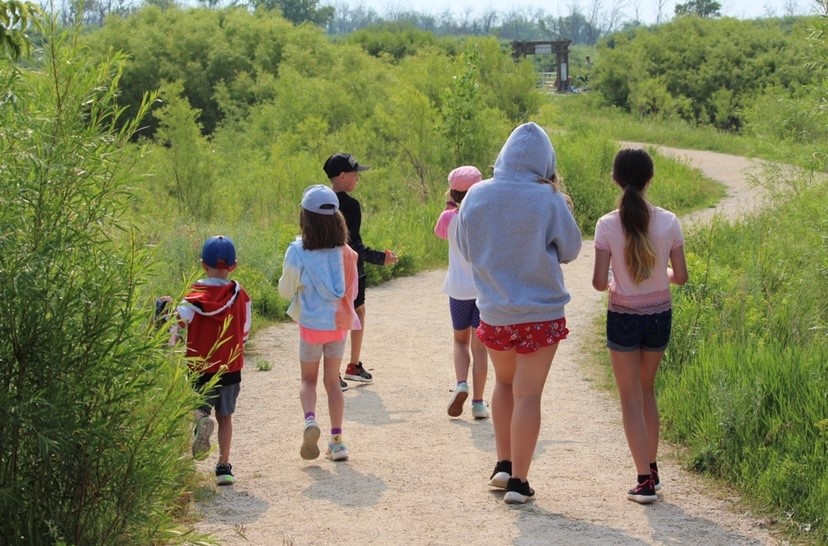 Spring Clean Up
We need your help to beautify the grounds at Brandon Riverbank Inc.
This spring we will be asking anyone interested in participating to come to the Brandon Riverbank Discovery Centre for our spring cleanup. We will supply garbage bags, and gloves (available between 8:30 am -5 pm Monday to Friday and 12 pm – 5 pm on weekends and holidays, just come inside and request one). Come help us pick up garbage from Monday, May 23, 2022 until Saturday, June 4, 2022. Once you have done your part to help keep our grounds beautiful please take a picture and submit it to programs@riverbank.mb.ca to be entered to win a prize!
Thank you to everyone who continues to support Brandon Riverbank Inc.
AGM and Free Barbecue
Our Annual General Meeting will be on June 1st at 4:00 pm. Come and listen to what has been happening at the Brandon Discovery Centre and what are our future plans.
After, we will have a free barbecue for our community members.
Rain Barrel Fundraiser
We are excited to announce that our rain barrel fundraiser has officially begun!
Rain barrels connect to downspouts and collect FREE water. Gardeners have attested that flowers, vegetables, shrubs, and lawns grow much better with rainwater, reduce water bills and save money.
You can purchase a rain barrel and support the Brandon Riverbank fundraiser. Rain barrels start at $50 and are to be picked up from the Brandon Discovery Centre on June 21, 2022. Visit the link below to purchase your rain barrel!
Click here to purchase your rain barrel!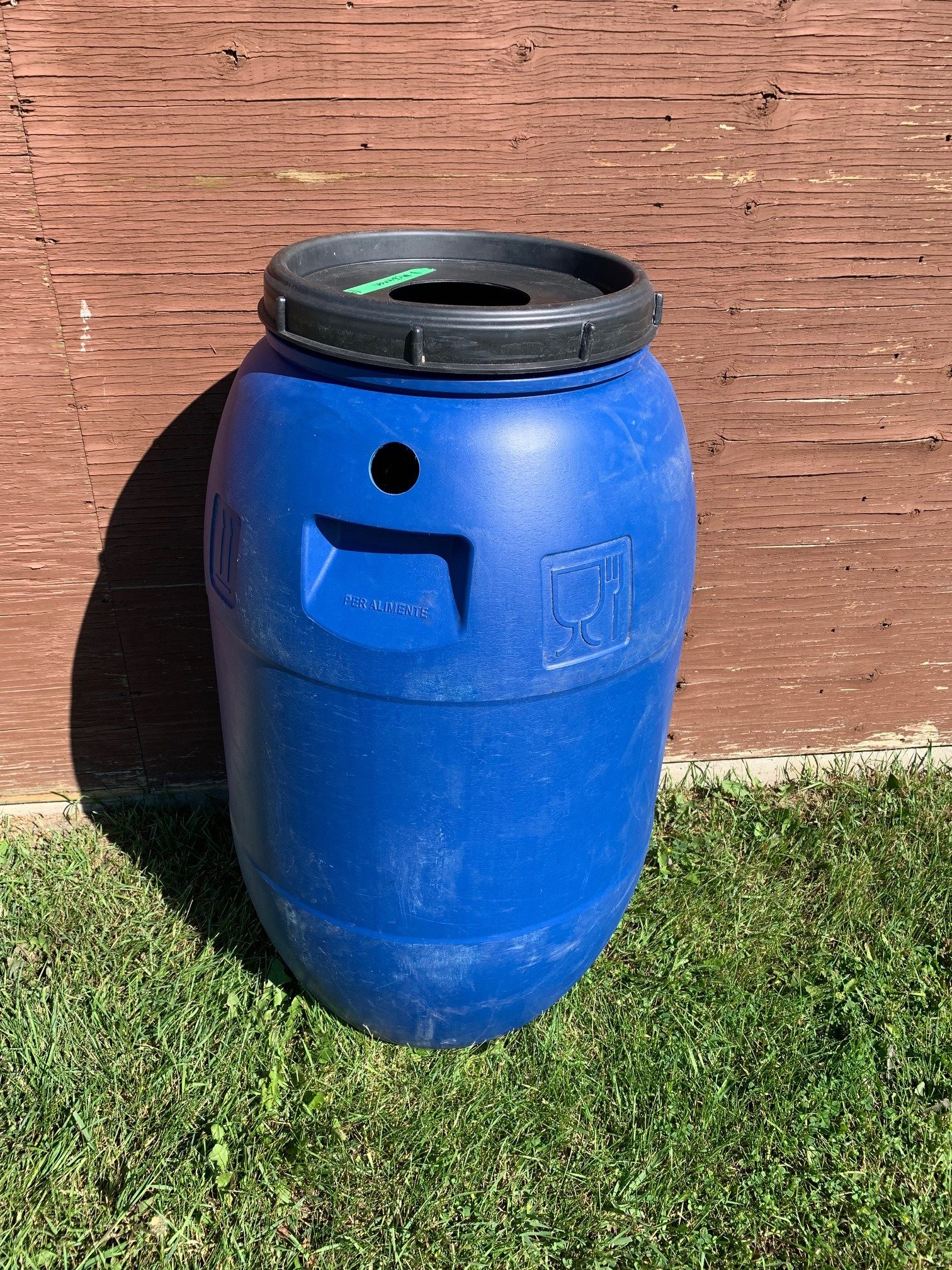 First Annual Yoga Festival
Healthy Brandon In Motion and the Brandon Riverbank Inc. will be hosting our first Annual Yoga Festival on June 25th, 2022, from 10:00 am – 4:30 pm at Festival Park, Brandon Discovery Centre. (Click on the poster to the right to enlarge.)
 This event is for everyone, whether you are trying it for the first time or you practice yoga regularly. We will be having eight different sessions happening throughout the day, led by certified instructors. 
Registration is now open! Book your spot now by completing the registration package below and submitting it to the Brandon Riverbank Inc. Registration closes June 17th, 2022. Cost is $15 (early birds), $20 after May 30th, 2022.  We accept all forms of payments except cheques. 
For more information, contact us at 204-729-2141 or programs@riverbank.mb.ca.