Upcoming Events at the Riverbank
For up-to-date information regarding events at the Riverbank, make sure to follow our social media channels in lead up to each event or contact Rochelle at 204-717-8802 or programs@riverbank.mb.ca.
Make + Take: Winter Greens Centerpiece
It's the perfect time for another great make-and-take at the Brandon Discovery Centre. Join us for our Winter Green Centerpiece led by the Green Spot. Christmas is just around the corner, and nothing is more tantalizing than the smell of fresh fir and pine greens in your home for the holidays. On November 25th at 6:00 pm, be a part of this workshop that will have you excited for Christmas. Tickets are for $45, all supplies and instructions included.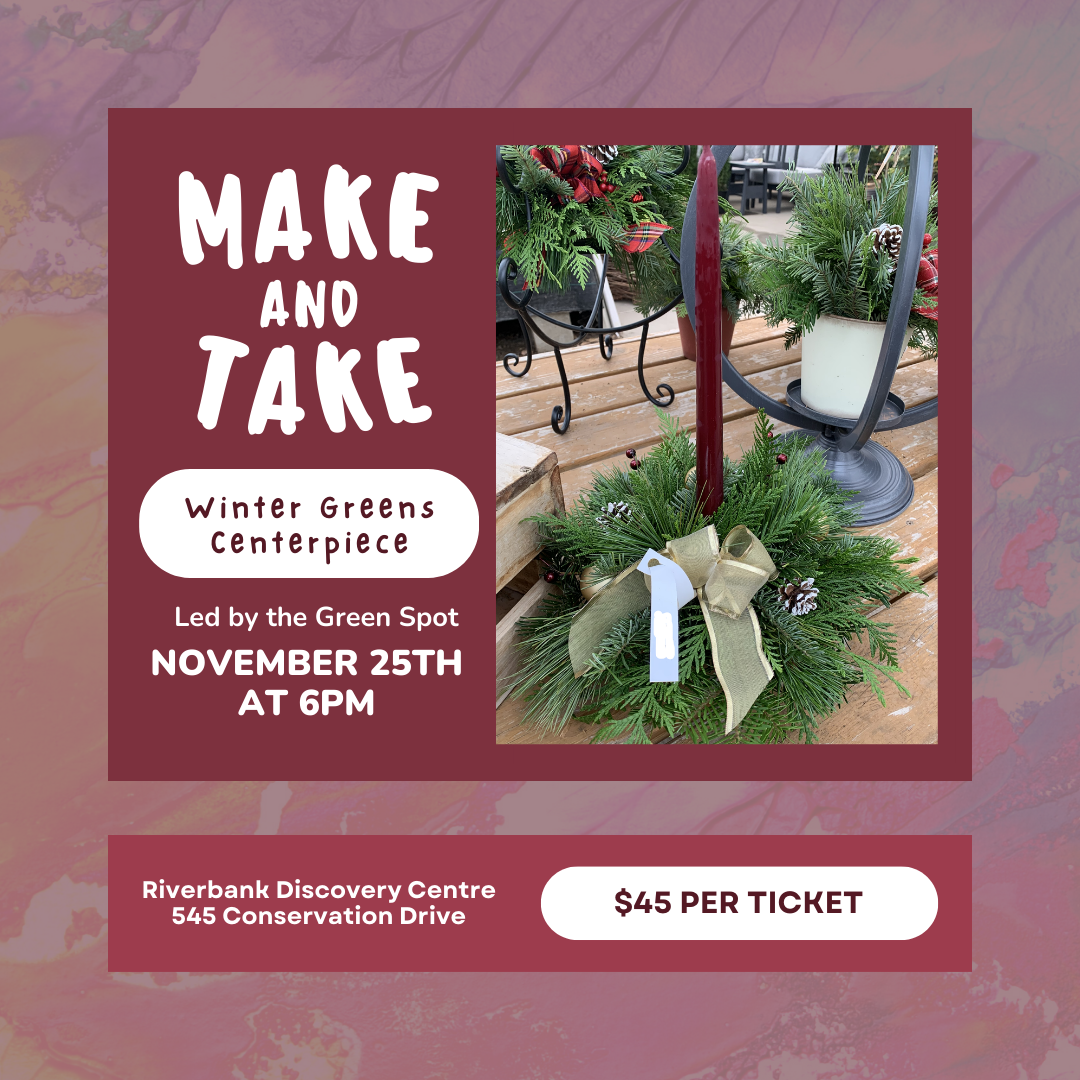 Brandon Riverbank Inc.
#1 – 545 Conservation Drive
Brandon, MB R7A 7L8
Canada
Phone: 204-729-2141
Toll Free: 1-888-799-1111
info@riverbank.mb.ca
About Us
Brandon Riverbank Inc. is a non-profit, charitable organization established in 1995. Brandon Riverbank Inc. embarked on the long-term process of developing the Assiniboine River Corridor to be a gathering place connecting people with nature.
The Riverbank has become Brandon's "central park", providing a serene and beautiful place for families to play and pursue a healthy lifestyle.  The area has become the home to many events that contribute to an active and prosperous community including a multitude of charity walks and runs, the City of Brandon's Canada Day Celebrations, meetings, family gatherings and much more.
©2022 Brandon Riverbank Inc. All rights reserved.