Assiniboine River Corridor Master Plan
Brandon's Assiniboine River Corridor Master Plan – 2015-2035
Brandon Riverbank Inc., in partnership with the City of Brandon, announced the launch of "Back to the River", Brandon's Assiniboine River Corridor Master Plan, 2015-2035 several years ago.
The creation of this plan represents the best kind of community collaboration from elected officials and administration, sports and recreation groups, businesses, those committed to habitat restoration and protection, nature enthusiasts, arts and cultural groups, and citizens who have a newly-developed or long affinity with the 700 acre greenspace that winds its way through the heart of our community. With incredibly helpful guidance and professional input from HTFC Planning + Design out of Winnipeg, the diverse groups outlined above worked together to develop a realistic, yet creative roadmap for how Brandon's residents and visitors can engage with this unique space in every season, over the next 20 years.
The result is a plan that is honest and grounded in reality, while still recognizing that Brandon deserves some new venues and beautiful spaces to enjoy and show off to the rest of the world.
The first Master Plan project to be embarked upon was Festival Park, a celebration space that saw a transformation of the event area adjacent to the Riverbank Discovery Centre. This project, which is now completed and is now called Fusion Credit Union Stage, features terraced amphitheatre seating and an elevated stage with a permanent cover and infrastructure necessary for hosting everything from community theatre to cultural celebrations to major summer concerts. This performance venue is surrounded by a trail network, additional picnic shelters, and native prairie grasses and enhanced landscape features. Fusion Stage is a signature element that provides a beautiful space for our community to gather and celebrate.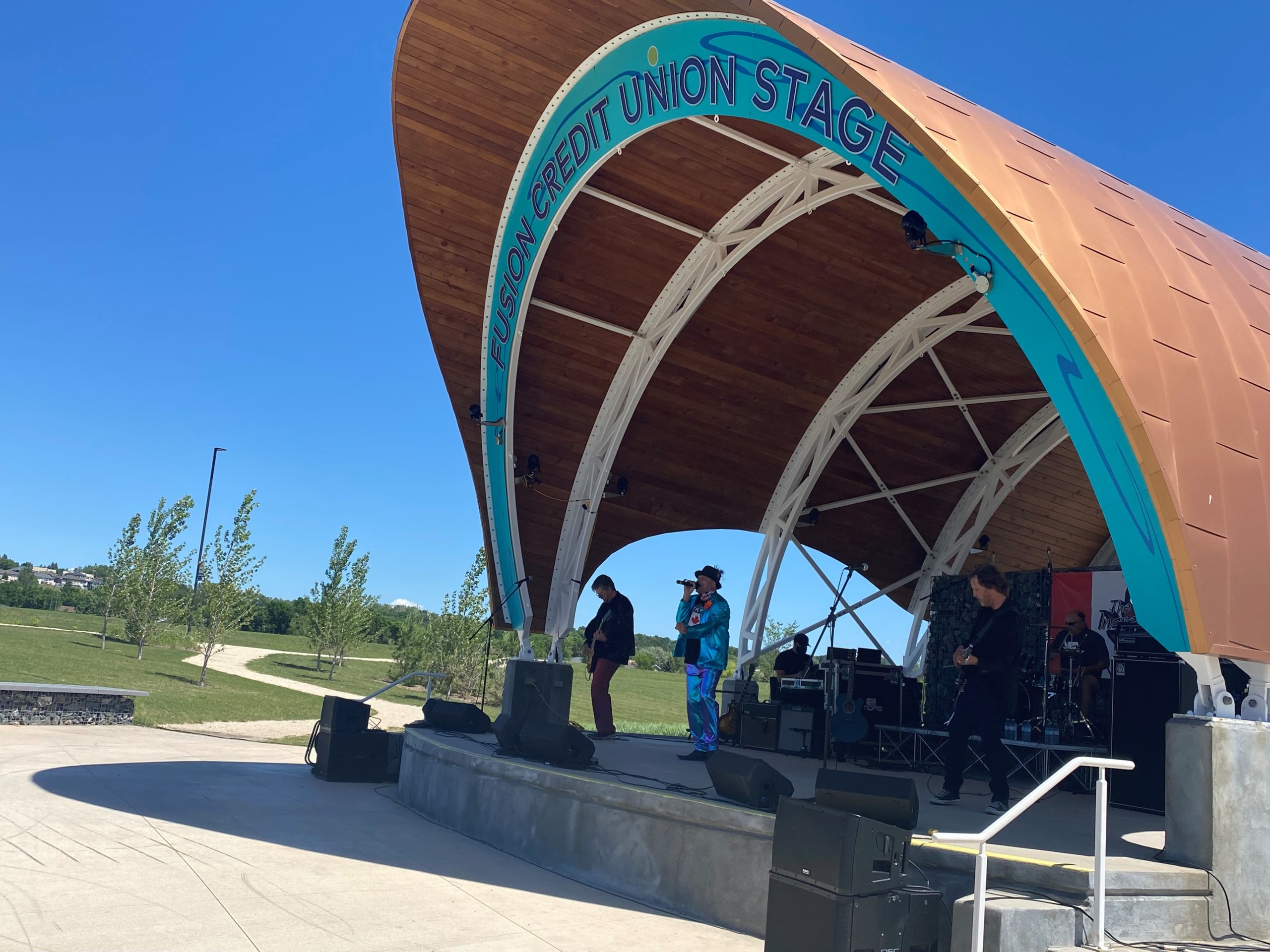 BARC MP Final Report