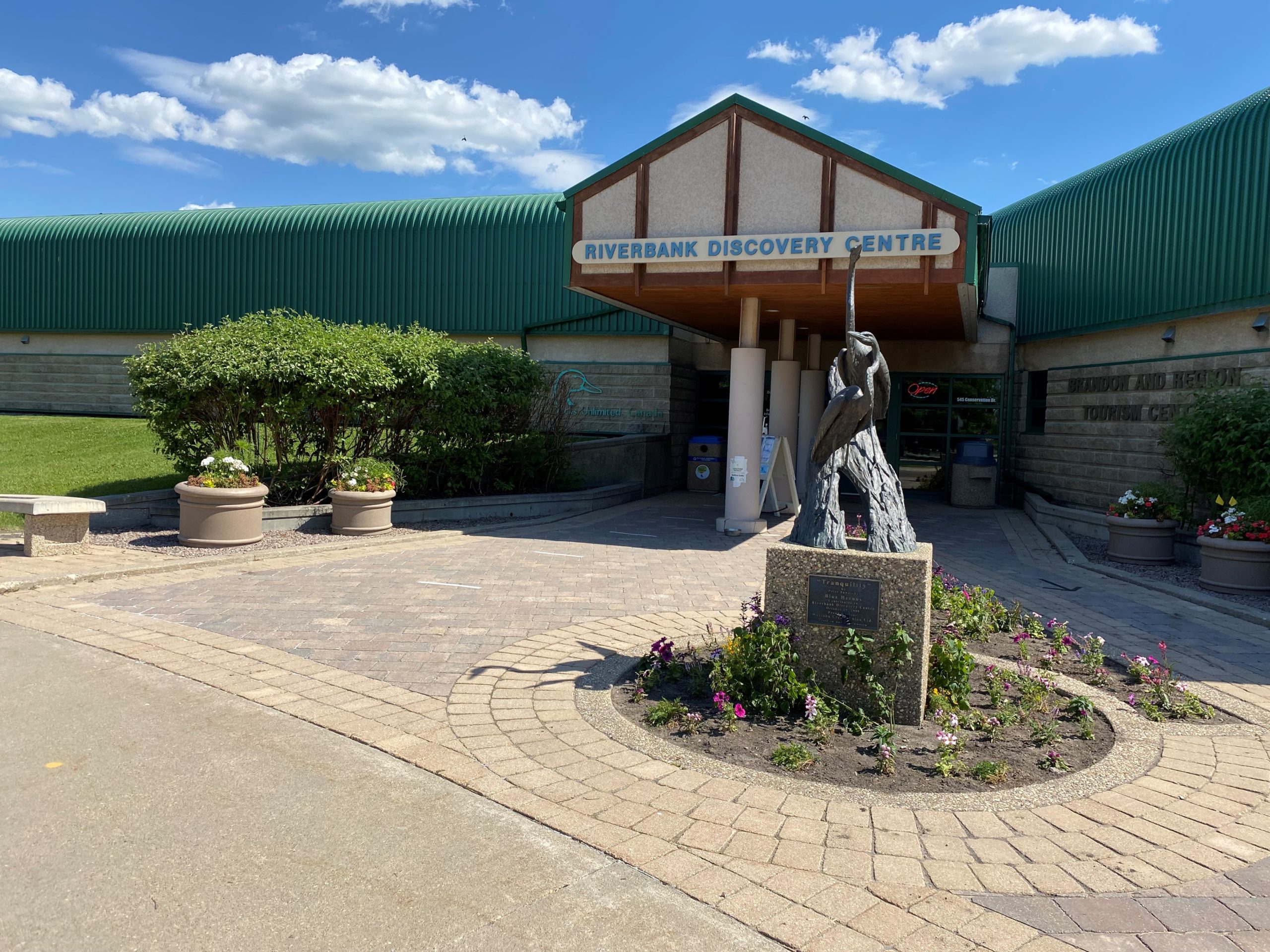 Brandon Riverbank Inc., a non-profit charitable organization, began in 1995 with the long-term process of developing the area in accordance with the 25-year Assiniboine River Corridor Master Plan.
In the 1970s the concept of river revitalization began, as the City of Brandon began to develop a parks system along the Assiniboine River Corridor. For the next 20 years, parks were developed along the river and the area evolved into a gathering place for the citizens of Brandon and tourists alike.
In the early 1990s, the City of Brandon recognized the desire of residents to apply a long-term plan in preserving the health and diversity of the Assiniboine River's ecosystem.  To address this need, the Riverbank Enhancement Technical Committee was formed with senior representatives from the City's Engineering, Planning and Parks Departments.  A comprehensive public consultation process then followed, as members of the technical committee learned about the broad spectrum of community interests surrounding the development of the river.  In February of 1995, the Assiniboine River Corridor Master Plan was created, providing a 25-year development plan for the rejuvenation of the river corridor.
Brandon Riverbank Inc. was formed as a non-profit organization in 1995, following the unveiling of the master plan.  Many of the technical committee members sat on the board of directors as the group began the process of regenerating the Assiniboine River Corridor.  To date, the organization has invested over $5 million dollars in the area while following their mission statement:
"The Assiniboine Riverbank Corridor shall be a gathering place, connecting people and nature."
Hours & Services
The Riverbank Discovery Centre serves as a starting point for the extensive trail system that surrounds the facility offering a snack bar, water bottle refill station and washroom facilities.
The Centre is home to wildlife displays and an activity centre for families, and also functions as the Brandon & Region Tourism Centre – complete with a souvenir shop!
The Discovery Centre also has a multipurpose room that can hold up to 85 people. Multipurpose room and Riverbank grounds bookings are both available at the front desk inside the Discovery Centre.
The Riverbank Discovery Centre also has a free dumping station throughout the summer months. The Brandon Riverbank Inc. dumping station is officially open for the season.
Riverbank Discovery Centre Hours 
Summer Hours (May Long Weekend until Thanksgiving):
Monday – Friday: 8:30am – 8:00pm
Saturday, Sunday & Holidays: 11:00am – 7:00pm
Winter Hours (Thanksgiving until May Long Weekend):
Monday – Friday: 8:30am – 5:00pm
Saturday, Sunday & Holidays: 12:00pm – 5:00pm
Please note that the Discovery Centre is closed Good Friday, Remembrance Day, Christmas day, Boxing day and New Years day.